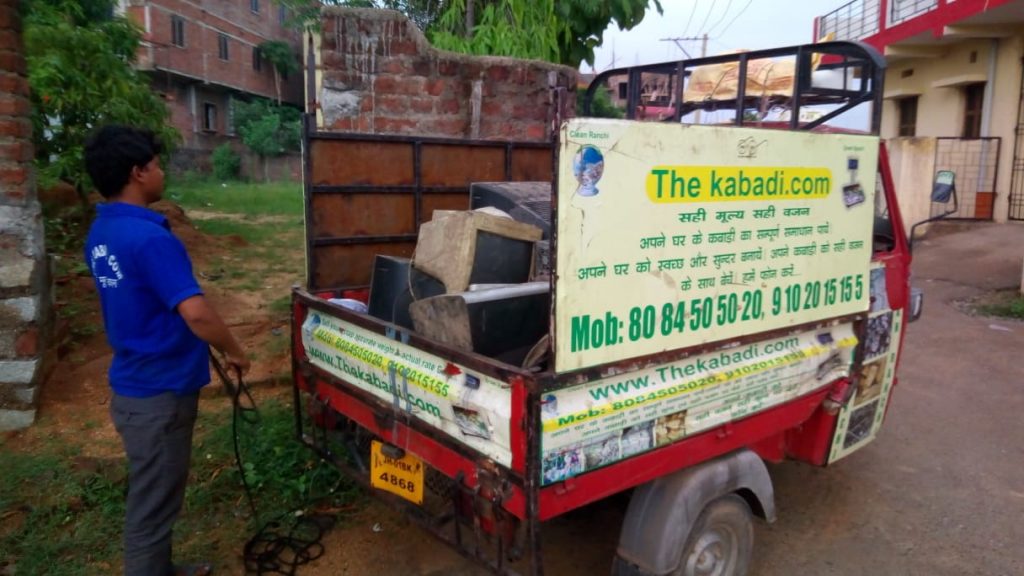 E-waste is one of the fast growing categories of waste in India. It is, however, surprising, comical and at the same time deeply concerning the lack of awareness around e-waste. It wasn't long back that people thought junk e-mails were e-waste. Or that e-waste is radioactive in nature and hence requires specialized containers while transporting them!
So, to be precise E-waste or electronic waste primarily consists of end-of-life electronics that are discarded by a consumer. Electronics goods contain several components which can considerably harm the environment as well as the human body if not disposed/recycled properly. India produced an estimated 18-20 lakh tonnes of e-waste in 2016-17 alone and is expected to multiply exponentially in near future. Yet, 95% of the total e-waste generated in India ends up in the informal sector where it's disposed in harmful and dangerous manner like burning or acid baths. The rest is dumped in landfills without any treatment.
Based on the 2008 guidelines and 2011 e-waste management rule, the e-waste management rule of 2016 went beyond the basic lip service and mandated the producers and sellers of electronic products in India to take full responsibility for disposing their e-waste responsibly. The law identifies various stakeholders and their responsibility in the complete chain such as e-waste collectors, repair shops, e-waste aggregators, and bulk consumers on the collection side, and authorized dismantlers and recyclers on the recycling side. Producer Responsibility Organizations (PROs) help build the complete/holistic eco-system around this. The rules also lay emphasis on creating awareness on e-waste, circular economy, and responsible disposal and recycling for a sustainable future.
The current situation in India
In the initial phase of implementation most companies claimed to have met their targets, but there is no mechanism to verify these claims. As per the law, the responsibility of producers is not confined to e-waste collection but also to ensure that the e-waste reaches authorized recycler/dismantler, and their annual returns filed should have details around the same. However, producers are silent on this since there is no concrete monitoring system in place for the same.
According to CPCB, there are 214 authorised recyclers/dismantlers in India. In 2016-17, they treated only 0.036 million of the total e-waste generated in India (which is a very small percentage of the total e-waste generated), effectively means that the remaining e-waste went to the informal sector.
As per our experience while implementing an e-waste project in Madhya Pradesh, Jharkhand, and Chhattisgarh, key challenges in managing e-waste are as follows:
• Though the law specifies four key stakeholders and defines their roles, it did not provide for certification or registration for PROs which can hinder the process of formalizing partnerships and building work relationships with State Pollution Control Boards
• Like most laws, there is a lack of awareness and nuanced understanding of this law as well within government departments including SPCBs
• The informal economy around e-waste is completely run and managed on cash transactions as it provides flexibility and low accountability creating a big deterrent for change
• Although the law penalizes the producers and sellers for defaulting, the actual on-ground execution falls short on this front. This allows certain producers, especially those with higher share of the market, to not follow the rules/or follow them only on paper creating further problems for producers who had started heavily investing into this eco-system
• The law in effect is trying to change a mammoth informal chain into a regulated formal eco-system, which requires persistence and perseverance. It also requires the stakeholders to understand that all the strengths of the informal set-up can't be replicated, hence its necessary to find the middle ground to convert the informal sector into allies.
The E-waste management rule has been brought at the right time when the country is preparing for its next big leap into the future. The success of this law, like other waste management laws that have followed, will be crucial in India's endeavor to create a greener and more sustainable future. But for the law to succeed on ground, it will require well-coordinated efforts and intent from multiple stakeholders like various government departments, producer companies, recyclers and last but not the least individual consumers to pledge support and promote responsible consumption and disposal.
About the Author:
Ranjan Bhattacharjee, Manager Strategic Partnerships (CAPL)